Inconel Pipe Manufacturer, Inconel 600 Welded Pipe Supplier, ASTM B167 Inconel Seamless Pipes Stockist, Inconel 601 Round Pipes Exporter, Inconel 625 Pipes Dealer, Incoloy 800 Square Pipes, Incoloy 825 Hexagonal Pipes, Inconel 625 Rectangular Pipes, Inconel 600 ERW Pipes, Inconel EFW Pipes Dealer in Mumbai, India
ASME SB167 Inconel Pipes Distributor, Incoloy Pipes Best Price, Inconel 600 Hollow Pipes, Incoloy 625 Pipes Supplier, Inconel Custom Pipes, Inconel Electropolish Pipes, Inconel High Quality Pipes, Buy Incoloy 825 Pipes, Inconel Industrial Pipes, ASME SB705 Inconel Pipes Manufacturer in India.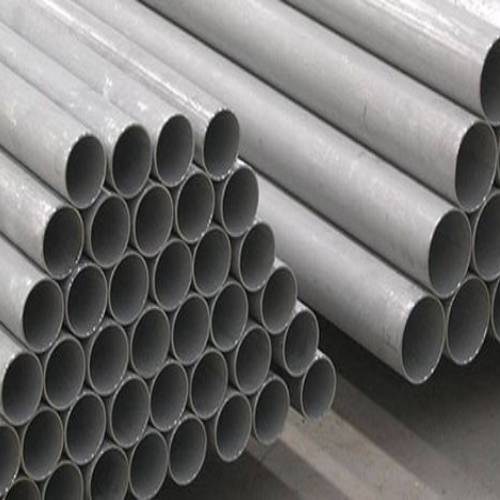 Gautam Tubes is a recognized manufacturer & exporter of Inconel/Incoloy Pipes. Inconel alloy is a mixture of nickel, chromium, and iron that provides a wide range of qualities in a single material. Inconel Pipes are recognised for their excellent resistance to oxidation. The non-magnetic characteristic of Inconel round pipes is due to the presence of nickel. The Inconel alloy allows for the creation of an oxide layer, which protects these pipes against corrosion. The mechanical qualities of Inconel welded Pipes are outstanding. Incoloy erw pipes offer better resistance to aqueous corrosion due to the addition of copper, titanium, and molybdenum to an iron-nickel-chromium alloy. These incoloy pipes are more resistant to corrosion as well as oxidising and reducing acids like phosphoric and sulfuric acids. Incoloy seamless pipes have a high level of resistance to stress-corrosion cracking, pitting corrosion, and crevice corrosion.
These Inconel/Incoloy Pipes are available in various sizes, thicknesses, types, forms, lengths, ends, diameter, dimensions, standards and other specifications as per our clients requirements. We have ready stock of Inconel/Incoloy pipes for any urgent requirement by our clients. Our Inconel/Incoloy Pipes are manufactured using top quality raw materials. To keep the quality level of these Inconel Pipes, they are designed in accordance with national and international standards such as ASTM, ASME, DIN, BS, EN, IS, AMS, JIS, IBR, etc. Our quality inspection team conducts various tests at various stages of manufacturing to produce top quality products. Inconel Pipes are used in a wide range of applications & industries due to their excellent properties. Gautam Tubes supply Inconel Pipes at competitive prices and in a timely manner with proper packaging to our customers worldwide.

Gautam Tubes is your one-stop source for Inconel Pipes. Contact us today with your requirements. Our sales team will get back to you with the best price for your requirement of Inconel Pipes.
ASTM B705 Inconel Pipes Supplier, Competitive Price For Inconel Pipe, Largest Stockist of Inconel Pipes in India, Ready Stock of Inconel 625 Pipes, ANSI Inconel Round Pipes, Large Diameter Inconel 600 Pipe, Inconel Thick Wall Pipe Trader, Grade Inconel 601 Custom Pipe, Incoloy 800 Pipes Wholesaler, Inconel 601 Pipes Supplier in Mumbai, India
Export Destinations for Inconel / Incoloy Pipes
Inconel / Incoloy Pipes in North America
United States, Mexico, Canada, Guatemala, Cuba, Haiti, Dominican Republic, Honduras, Nicaragua, El Salvador, Costa Rica, Panama, Jamaica, Trinidad and Tobago, Belize, Bahamas, Barbados, Saint Lucia, Grenada, Saint Vincent and the Grenadines, Antigua and Barbuda
Inconel / Incoloy Pipes in South America
Brazil, Colombia, Argentina, Peru, Venezuela, Chile, Ecuador, Bolivia, Paraguay, Uruguay, Guyana, Suriname, French Guiana
Inconel / Incoloy Pipes in South Europe
Russia, Germany, United Kingdom, France, Italy, Spain, Ukraine, Poland, Romania, Netherlands, Belgium, Czech Republic (Czechia), Greece, Portugal, Sweden, Hungary, Belarus, Austria, Serbia, Switzerland, Bulgaria, Denmark, Finland, Slovakia, Norway, Ireland, Croatia, Moldova, Bosnia and Herzegovina, Albania, Lithuania, North Macedonia, Slovenia, Latvia, Estonia, Montenegro, Luxembourg, Malta
Inconel / Incoloy Pipes in South Asia
India, Indonesia, Pakistan, Bangladesh, Japan, Philippines, Vietnam, Turkey, Iran, Thailand, Myanmar, South Korea, Iraq, Afghanistan, Saudi Arabia, Uzbekistan, Malaysia, Yemen, Nepal, Sri Lanka, Kazakhstan, Syria, Cambodia, Jordan, Azerbaijan, United Arab Emirates, Tajikistan, Israel, Laos, Lebanon, Kyrgyzstan, Turkmenistan, Singapore, Oman, State of Palestine, Kuwait, Georgia, Mongolia, Armenia, Qatar, Bahrain, Timor-Leste, Cyprus, Bhutan, Maldives, Brunei
Inconel / Incoloy Pipes in South Australia
Australia, Papua New Guinea, New Zealand, Fiji, Solomon Islands, Micronesia, Vanuatu, Samoa, Kiribati, Tonga, Marshall Islands, Palau, Tuvalu, Nauru