Inconel Round Bars Manufacturer, Incoloy Rods Supplier, ASTM B166 Inconel Hex Bars Stockist, Inconel 600 Round Round Bars Exporter, Inconel 601 Rods Dealer, Inconel Square Bars, Inconel Bright Bars, Inconel Flat Bars, Incoloy Hot Rolled Bars, Inconel Forged Bars Dealer in Mumbai, India
ASME SB166 Inconel 625 Rectangle Bars Distributor, Inconel 690 Round Bars Best Price, Inconel 718 Black Bar, Incoloy 800 Rod Supplier, Inconel Cold Rolled Bars, Incoloy 825 Rectangular Bars High Quality Inconel Round Bars, Buy Inconel Threaded Bars, Inconel Precision Ground Bars, Incoloy 825 Round Bars, Inconel 718 Rod, Inconel Bars & Rods Manufacturer in India.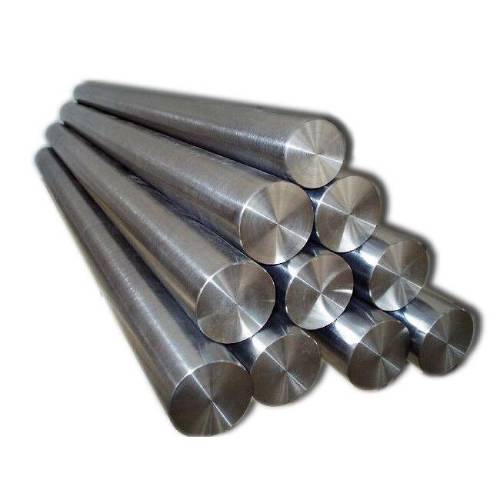 Gautam Tubes is a recognized and experienced manufacturer & supplier of Inconel Round Bars. Our Inconel Bars and Rods are made up of a nickel and chromium alloy that has good oxidation resistance at high temperatures. Our high-quality Inconel Bars & Rods have a high nickel content, which allows them to maintain significant resistance under decreasing circumstances. These bars and rods are made to withstand temperatures ranging from cold to extreme. Inconel bars & rods have good resistance to chloride-ion stress corrosion cracking. It also has a high resilience to alkaline solutions.
Incoloy bars & rods is a chromium nickel-iron alloy with incredibly high creep rupture strength and related sorts of critical components. They are also resistant to nitration, carburization, and oxidation. Nickel, chromium, and molybdenum are all present, giving it greater strength and longevity. Other features of these bars & rods include resistance to general corrosion, stress, pitting, and crevice cracking. Even in acidic environments, our Incoloy Bars & Rods are very corrosion resistant. These Inconel/Incoloy Bars & Rods are available in various sizes, forms, types, lengths, finish, dimensions, standards and other specifications as per our clients requirements.
We have a huge stock of Inconel/Incoloy bars & rods to fulfill any urgent requirements by our clients. Our Inconel/Incoloy Round Bars are made using high quality raw materials and cutting-edge technologies. ASTM, ASME, DIN, BS, EN, IS, AMS, JIS, IBR, and other national and international standards are followed to design these bars and rods. Our trained engineers perform several tests at each stage of manufacturing to guarantee that our Inconel/Incoloy bars and rods are of the highest quality. Our Inconel/Incoloy Round Bars are used in many applications & industries. Gautam Tubes delivers Inconel Round Bars & Rods at competitive prices with proper packaging and on time to our clients globally.
Gautam Tubes is your one-stop source for Inconel/Incoloy Round Bars & Rods. Contact us today with your requirements. Our sales team will get back to you with the best price for your requirement of Inconel/Incoloy Bars & Rods.
Inconel 601 Round Bars Supplier, Competitive Price For Incoloy Bars & Rods, Largest Stockist of Incoloy 800 Hex Bars in India, Ready Stock of Inconel/Incoloy Round Bars, Inconel 718 Round Bars, Inconel 690 Round Bars Trader, Inconel 625 Hexagonal Bars, Incoloy 800 Bars & Rods Wholesaler, Inconel Polished Round Bars Supplier in Mumbai, India.
Export Destinations for Inconel / Incoloy Round Bars
Inconel / Incoloy Round Bars in North America
United States, Mexico, Canada, Guatemala, Cuba, Haiti, Dominican Republic, Honduras, Nicaragua, El Salvador, Costa Rica, Panama, Jamaica, Trinidad and Tobago, Belize, Bahamas, Barbados, Saint Lucia, Grenada, Saint Vincent and the Grenadines, Antigua and Barbuda
Inconel / Incoloy Round Bars in South America
Brazil, Colombia, Argentina, Peru, Venezuela, Chile, Ecuador, Bolivia, Paraguay, Uruguay, Guyana, Suriname, French Guiana
Inconel / Incoloy Round Bars in South Europe
Russia, Germany, United Kingdom, France, Italy, Spain, Ukraine, Poland, Romania, Netherlands, Belgium, Czech Republic (Czechia), Greece, Portugal, Sweden, Hungary, Belarus, Austria, Serbia, Switzerland, Bulgaria, Denmark, Finland, Slovakia, Norway, Ireland, Croatia, Moldova, Bosnia and Herzegovina, Albania, Lithuania, North Macedonia, Slovenia, Latvia, Estonia, Montenegro, Luxembourg, Malta
Inconel / Incoloy Round Bars in South Asia
India, Indonesia, Pakistan, Bangladesh, Japan, Philippines, Vietnam, Turkey, Iran, Thailand, Myanmar, South Korea, Iraq, Afghanistan, Saudi Arabia, Uzbekistan, Malaysia, Yemen, Nepal, Sri Lanka, Kazakhstan, Syria, Cambodia, Jordan, Azerbaijan, United Arab Emirates, Tajikistan, Israel, Laos, Lebanon, Kyrgyzstan, Turkmenistan, Singapore, Oman, State of Palestine, Kuwait, Georgia, Mongolia, Armenia, Qatar, Bahrain, Timor-Leste, Cyprus, Bhutan, Maldives, Brunei
Inconel / Incoloy Round Bars in South Australia
Australia, Papua New Guinea, New Zealand, Fiji, Solomon Islands, Micronesia, Vanuatu, Samoa, Kiribati, Tonga, Marshall Islands, Palau, Tuvalu, Nauru