Alloy 20 Round Bars Manufacturer, Alloy 20 Rods Supplier, ASTM B473 Alloy 20 Hex Bars Stockist, UNS N08020 Bars Exporter, Alloy 20 Rods Dealer, 2.4660 Square Bars, Alloy 20 Bright Bars, Alloy 20 Flat Bars, Alloy 20 Hot Rolled Bars, Alloy 20 Forged Bars Dealer in Mumbai, India.
ASME SB473 Alloy 20 Rectangle Bars Distributor, Z2NCUD31-20AZ Round Bars Best Price, Alloy 20 Black Bar, DIN 2.4660 Rod Supplier, Alloy 20 Cold Rolled Bars, Alloy 20 Rectangular Bars, High Quality Alloy 20 Round Bars, Buy Alloy 20 Threaded Bars, Alloy 20 Precision Ground Bars, Alloy 20 Round Bars, UNS N08020 Rod, Werkstoff Nr. 2.4660 Bars & Rods Manufacturer in India.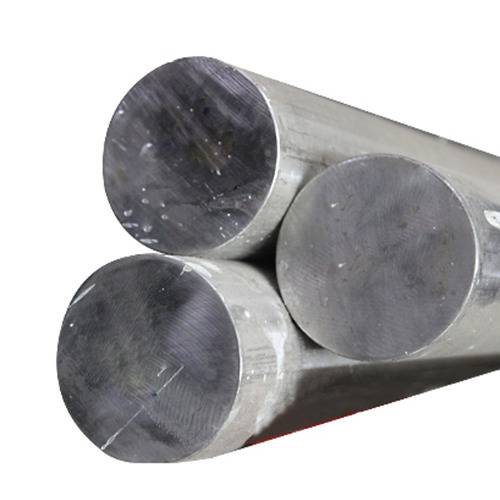 Gautam Tubes is a prominent and experienced manufacturer & exporter of top quality Alloy 20 Round Bars in India. It contains niobium, which improves resistance to sensitization and intergranular corrosion. It has great corrosion resistance as well as high mechanical qualities. Even in chemically containing situations such as nitric acids, phosphoric acids, and other severe acids, this high-quality superalloy offers outstanding resistance to general corrosion, crevice corrosion, and pitting corrosion. These bars and rods are ideally suited for numerous industrial applications because of their improved weldability and formability. Our Alloy 20 Round Bars are available in various sizes, forms, types, lengths, finish, dimensions, standards and other specifications to meet the needs of our clients.
We have a big stock of Alloy 20 Round Bars available to meet our clients' urgent needs. High-quality raw materials and latest technology are used to create Alloy 20 Round Bars. ASTM, ASME, DIN, BS, EN, IS, AMS, JIS, IBR, and other national and international standards are used to design these bars and rods. Our professional engineers undertake several quality checks at each stage of manufacturing to guarantee that our Alloy 20 bars and rods are of the highest quality. Alloy 20 bars and rods are used in a variety of sectors and applications, including power generation, petrochemicals, gas processing, pharmaceuticals, chemical equipment, saltwater equipment, heat exchangers, condensers, the paper and pulp industry, and many more. Gautam Tubes provides Alloy 20 Round Bars to clients all over the world at the most competitive rates, on time, and in proper packaging.
Gautam Tubes is your one-stop source for Alloy 20 Round Bars & Rods. Contact us today with your requirements. Our sales team will get back to you with the best price for your requirement of Alloy 20 Bars & Rods.
DIN 2.4660 Round Bars Supplier, Competitive Price For Alloy 20 Bars & Rods, Largest Stockist of Alloy 20 Round Bars in India, Ready Stock of Alloy 20 Round Bars, EN NiCr20CuMo Round Bars Trader, Alloy 20 Hexagonal Bars, Alloy 20 Bars & Rods Wholesaler, 20 Carpenter Hex Bars, Alloy 20 Polished Round Bars Supplier in Mumbai, India.
Export Destinations for Alloy 20 Round Bars
Alloy 20 Round Bars in North America
United States, Mexico, Canada, Guatemala, Cuba, Haiti, Dominican Republic, Honduras, Nicaragua, El Salvador, Costa Rica, Panama, Jamaica, Trinidad and Tobago, Belize, Bahamas, Barbados, Saint Lucia, Grenada, Saint Vincent and the Grenadines, Antigua and Barbuda
Alloy 20 Round Bars in South America
Brazil, Colombia, Argentina, Peru, Venezuela, Chile, Ecuador, Bolivia, Paraguay, Uruguay, Guyana, Suriname, French Guiana
Alloy 20 Round Bars in South Europe
Russia, Germany, United Kingdom, France, Italy, Spain, Ukraine, Poland, Romania, Netherlands, Belgium, Czech Republic (Czechia), Greece, Portugal, Sweden, Hungary, Belarus, Austria, Serbia, Switzerland, Bulgaria, Denmark, Finland, Slovakia, Norway, Ireland, Croatia, Moldova, Bosnia and Herzegovina, Albania, Lithuania, North Macedonia, Slovenia, Latvia, Estonia, Montenegro, Luxembourg, Malta
Alloy 20 Round Bars in South Asia
India, Indonesia, Pakistan, Bangladesh, Japan, Philippines, Vietnam, Turkey, Iran, Thailand, Myanmar, South Korea, Iraq, Afghanistan, Saudi Arabia, Uzbekistan, Malaysia, Yemen, Nepal, Sri Lanka, Kazakhstan, Syria, Cambodia, Jordan, Azerbaijan, United Arab Emirates, Tajikistan, Israel, Laos, Lebanon, Kyrgyzstan, Turkmenistan, Singapore, Oman, State of Palestine, Kuwait, Georgia, Mongolia, Armenia, Qatar, Bahrain, Timor-Leste, Cyprus, Bhutan, Maldives, Brunei
Alloy 20 Round Bars in South Australia
Australia, Papua New Guinea, New Zealand, Fiji, Solomon Islands, Micronesia, Vanuatu, Samoa, Kiribati, Tonga, Marshall Islands, Palau, Tuvalu, Nauru