Hastelloy Butt weld Fittings Manufacturer, Hastelloy Buttweld Pipe Fittings Supplier, ASTM B366 Hastelloy Seamless Pipe Fittings Stockist, Hastelloy Welded Buttweld Fittings Exporter, Hastelloy C22 Buttweld Fittings Dealer, Hastelloy C276 Pipe Fittings, UNS N06022 Buttweld Fittings, Hastelloy U Bend, UNS N10276 Buttweld Pipe Fittings, 2.4819 Hastelloy Buttweld Fittings Manufacturer in Mumbai, India.
ASME SB366 Hastelloy Pipe Elbow Distributor, Hastelloy SR Elbow Best Price, Hastelloy Equal Tee, Werkstoff Nr. 2.4602 Pipe Cap Supplier, Hastelloy Eccentric Reducer, Hastelloy Long Stub End, UNS N10276 Equal Cross, Buy Hastelloy Concentric Reducer, EN 2.4819 45 Deg. LR Elbow, Hastelloy 1D/5D/180D Bend Stockist, Hastelloy 90 Degree Long Radius Elbow, Hastelloy 45/180 Degree Short Radius Elbow Manufacturer in India.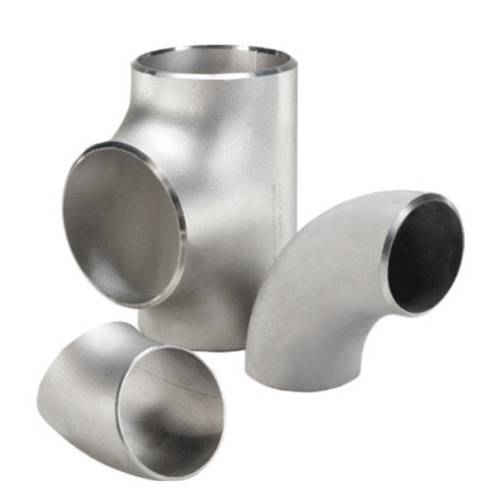 Gautam Tubes is a prominent & leading manufacturer & supplier of Hastelloy Buttweld Fittings. Hastelloy Buttweld Pipe Fittings are an austenitic chromium, molybdenum, tungsten, and nickel alloy with improved pitting, crevice corrosion, and stress corrosion cracking resistance. The nickel alloy has a high resistance to oxidising environments, such as moist chlorine and mixes including oxidising acid and nitric acid, as well as chloride ions. Because of the high chromium concentration, the material is extremely resistant to oxidising agents. These Hastelloy Buttweld Fittings are available in various sizes, thicknesses, types, standards and other specifications as per clients requirements.
Gautam Tubes manufactures these Hastelloy Buttweld Fittings with the finest raw materials. We produce this Hastelloy Buttweld Pipe Fittings to ASTM, ASME, DIN, BS, EN, IS, AMS, JIS, IBR, and other national and international standards. When producing Hastelloy Buttweld Fittings, our quality control team performs a number of destructive and non-destructive tests to confirm that quality is maintained. We have an exceptionally capable workforce working to their maximum ability while keeping a high standard of quality to make these Hastelloy Butt weld Fittings. Our Hastelloy Buttweld Fittings are used in the chemical, oil and gas, pharmaceutical, petrochemical, food processing, marine industry, paper and pulp industries, and other sectors. Customers all around the world rely on Gautam Tubes for Hastelloy Buttweld Fittings. Hastelloy Duplex Steel Buttweld Fittings are available at a competitive price, with proper packing and prompt delivery.
Gautam Tubes is your one-stop source for Hastelloy Butt weld Fittings. Contact us today with your requirements. Our sales team will get back to you with the best price for your requirement of Hastelloy Buttweld Pipe Fittings.

Export Destinations for Hastelloy Buttweld Fittings
Hastelloy Buttweld Fittings in North America
United States, Mexico, Canada, Guatemala, Cuba, Haiti, Dominican Republic, Honduras, Nicaragua, El Salvador, Costa Rica, Panama, Jamaica, Trinidad and Tobago, Belize, Bahamas, Barbados, Saint Lucia, Grenada, Saint Vincent and the Grenadines, Antigua and Barbuda
Hastelloy Buttweld Fittings in South America
Brazil, Colombia, Argentina, Peru, Venezuela, Chile, Ecuador, Bolivia, Paraguay, Uruguay, Guyana, Suriname, French Guiana
Hastelloy Buttweld Fittings in South Europe
Russia, Germany, United Kingdom, France, Italy, Spain, Ukraine, Poland, Romania, Netherlands, Belgium, Czech Republic (Czechia), Greece, Portugal, Sweden, Hungary, Belarus, Austria, Serbia, Switzerland, Bulgaria, Denmark, Finland, Slovakia, Norway, Ireland, Croatia, Moldova, Bosnia and Herzegovina, Albania, Lithuania, North Macedonia, Slovenia, Latvia, Estonia, Montenegro, Luxembourg, Malta
Hastelloy Buttweld Fittings in South Asia
India, Indonesia, Pakistan, Bangladesh, Japan, Philippines, Vietnam, Turkey, Iran, Thailand, Myanmar, South Korea, Iraq, Afghanistan, Saudi Arabia, Uzbekistan, Malaysia, Yemen, Nepal, Sri Lanka, Kazakhstan, Syria, Cambodia, Jordan, Azerbaijan, United Arab Emirates, Tajikistan, Israel, Laos, Lebanon, Kyrgyzstan, Turkmenistan, Singapore, Oman, State of Palestine, Kuwait, Georgia, Mongolia, Armenia, Qatar, Bahrain, Timor-Leste, Cyprus, Bhutan, Maldives, Brunei
Hastelloy Buttweld Fittings in South Australia
Australia, Papua New Guinea, New Zealand, Fiji, Solomon Islands, Micronesia, Vanuatu, Samoa, Kiribati, Tonga, Marshall Islands, Palau, Tuvalu, Nauru