Alloy Steel Butt weld Fittings Manufacturer, ASTM A234 WP1 Pipe Fittings Supplier, ASTM A234 Alloy Steel WP5 Seamless Pipe Fittings Stockist, Alloy Steel WP9 Welded Buttweld Fittings Exporter, Alloy Steel WP11 90 Degree Elbow Dealer, Alloy Steel Equal Cross, Alloy Steel WP22 Stub End Stockist, Alloy Steel Pipe Bend, Alloy Steel WP5 Reducer Manufacturer in Mumbai, India.
ASME SA234 Alloy Steel Pipe Elbow Distributor, Alloy Steel SR 45 Deg. Elbow Best Price, Alloy Steel WP91 Equal Tee, Alloy Steel WP22 Pipe Cap Supplier, Alloy Steel Eccentric Reducer, Alloy Steel Long Stub End, Alloy Steel Unequal Cross, Buy Alloy Steel Concentric Reducer, Alloy Steel WP12 45 Deg. LR Elbow, Alloy Steel 1D/5D/180D Bend Stockist, Alloy Steel 90 Degree Long Radius Elbow, Alloy Steel 45/180 Degree Short Radius Elbow Manufacturer in India.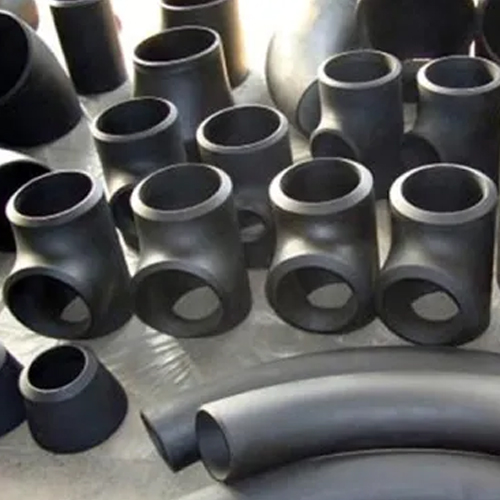 Gautam tubes manufacture and supply alloy steel buttweld fittings of the highest quality at a very lowest prices in India. We Supply our Alloy Steel Pipe Fittings across the world in a wide range of Industries. Alloy Steel enhances the mechanical properties of Buttweld Pipe Fittings. Alloy Steel Lateral/Equal Tee are used in Pipes network to split the flow of connections in multiple directions and enable the fast production  in the industry. Alloy Steel Reducers are used in applications where the flow of the pipe connection needs to be decreased or increased. Change of flow can be done by using Alloy Steel 90/45 degree elbow depending upon the requirements.
Some of the advantages of the Our highly demanded Alloy Steel Pipe Fittings are it is resistant to corrosion. Alloy Steel Stub End delivers high performance in extreme pressure and temperature. Depending upon the grade alloy steel can be machined and is a cost effective solution. Alloy Steel 45 degree Elbow has good strength and toughness. Its tensile strength ranges from 415-585 Mpa and Yield strength 205 Mpa.
Gautam Tubes Supplies Alloy Steel Buttweld fitting to various industries, available in a wide range of alloy steel grades, sizes, thicknesses and other specifications depending upon their need. Some of the industries are petrochemicals, boiler Manufacturing, power plants, chemical equipment, gas processing, food processing, construction, pulp and paper industry, etc.
Gautam Tubes is your one-stop source for alloy steel buttweld fittings. Contact us today with your requirements. Our sales team will get back to you with the best price for your requirement of alloy steel pipe fittings.
Alloy Steel 90 Degree Short Radius Elbow Supplier, Competitive Price For Alloy Steel Buttweld Fittings, Largest Stockist of Alloy Steel Short Stub End in India, Ready Stock of Alloy Steel Reducing Cross, Alloy Steel 45/180 Deg LR Elbow, Alloy Steel Unequal Tee, Alloy Steel WP22 Lateral Tee Trader, Alloy Steel WP5 Short Stub End, Alloy Steel WP11 End Cap Supplier in Mumbai, India.
Export Destinations for Alloy Steel Buttweld Fittings
Alloy Steel Buttweld Fittings in North America
United States, Mexico, Canada, Guatemala, Cuba, Haiti, Dominican Republic, Honduras, Nicaragua, El Salvador, Costa Rica, Panama, Jamaica, Trinidad and Tobago, Belize, Bahamas, Barbados, Saint Lucia, Grenada, Saint Vincent and the Grenadines, Antigua and Barbuda
Alloy Steel Buttweld Fittings in South America
Brazil, Colombia, Argentina, Peru, Venezuela, Chile, Ecuador, Bolivia, Paraguay, Uruguay, Guyana, Suriname, French Guiana
Alloy Steel Buttweld Fittings in South Europe
Russia, Germany, United Kingdom, France, Italy, Spain, Ukraine, Poland, Romania, Netherlands, Belgium, Czech Republic (Czechia), Greece, Portugal, Sweden, Hungary, Belarus, Austria, Serbia, Switzerland, Bulgaria, Denmark, Finland, Slovakia, Norway, Ireland, Croatia, Moldova, Bosnia and Herzegovina, Albania, Lithuania, North Macedonia, Slovenia, Latvia, Estonia, Montenegro, Luxembourg, Malta
Alloy Steel Buttweld Fittings in South Asia
India, Indonesia, Pakistan, Bangladesh, Japan, Philippines, Vietnam, Turkey, Iran, Thailand, Myanmar, South Korea, Iraq, Afghanistan, Saudi Arabia, Uzbekistan, Malaysia, Yemen, Nepal, Sri Lanka, Kazakhstan, Syria, Cambodia, Jordan, Azerbaijan, United Arab Emirates, Tajikistan, Israel, Laos, Lebanon, Kyrgyzstan, Turkmenistan, Singapore, Oman, State of Palestine, Kuwait, Georgia, Mongolia, Armenia, Qatar, Bahrain, Timor-Leste, Cyprus, Bhutan, Maldives, Brunei
Alloy Steel Buttweld Fittings in South Australia
Australia, Papua New Guinea, New Zealand, Fiji, Solomon Islands, Micronesia, Vanuatu, Samoa, Kiribati, Tonga, Marshall Islands, Palau, Tuvalu, Nauru