Inconel Fasteners Manufacturer, Incoloy Industrial Fasteners Supplier, ASTM F593 Inconel Fasteners Stockist, Incoloy Bolts Exporter, Inconel 600 Nuts Dealer, Inconel Washers, Incoloy 800 Fasteners, Inconel Screws, Inconel Stud Bolts, Inconel 625 Anchor Bolts, Inconel 601 Nyloc Nuts, Incoloy Dome Nuts, Grade 718 Inconel Fasteners Manufacturer in Mumbai, India.
ASME SF594 Inconel Nails Distributor, Incoloy Fasteners Best Price, Inconel Anchors, Inconel 690 Hex Head Bolts Supplier, Incoloy 825 Allen Bolts, Inconel Flange Bolts, Inconel Flat Washers, Incoloy Square Head Bolts, Inconel Hex Nuts, Inconel Coupling Nuts, Incoloy Lock Nuts, Inconel Hex Head Screws, Inconel Beveled Washers Manufacturer in India.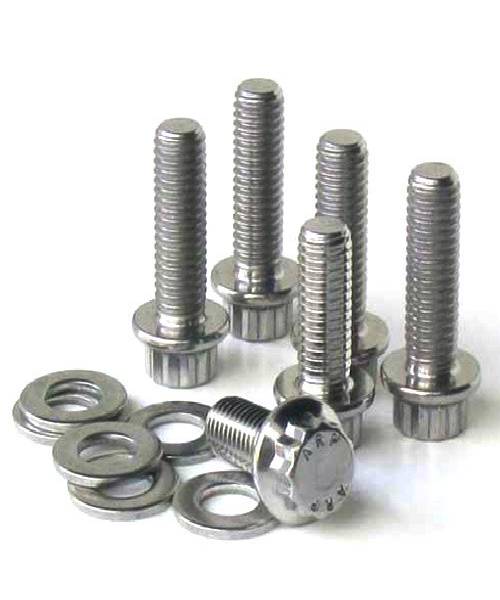 Gautam Tubes is a famous manufacturer & exporter of Inconel/Incoloy Fasteners in India. Nickel, Iron, Molybdenum, Chromium, and Copper make up Inconel Fasteners, which has exceptional corrosion and fatigue resistance in hostile conditions such as saltwater and industrial chemicals. They have high strength, excellent oxidation resistance at high temperatures, good ductility, weldability, and good resistance to alkalis and organic acids. The chemical composition of iron, nickel, and chromium in these incoloy fasteners is unique. Apart from that, it contains titanium, molybdenum, and copper in small amounts. When exposed to moderate to high unfavourable conditions, their compositions provide excellent resistance to these Incoloy Fasteners. These fasteners are corrosion resistant to a high extent. Because of their improved efficiency and durability, high tensile strength and outstanding resistivity these inconel/incoloy fasteners are suitable for a variety of industrial applications.
Customers may order Inconel/Incoloy Fasteners in a variety of sizes, lengths, types, dimensions, standards, and other specifications. We have a huge supply of Inconel/Incoloy Fasteners on reserve to meet any urgent requests from our global buyers. Fasteners manufactured by Inconel/Incoloy are created with high-quality materials and cutting-edge technology. ASTM, ASME, DIN, BS, EN, IS, AMS, JIS, IBR, and other national and international standards are followed in the production of these fasteners. To ensure that quality is maintained throughout the manufacturing of Inconel/Incoloy Fasteners, our quality control team employs the most up-to-date technology to conduct several destructive and non-destructive tests. Our customers may buy Inconel/Incoloy Fasteners from us at a low cost, with good packaging and prompt shipping, from anywhere in the world.
>Gautam Tubes is your one-stop source for Inconel/Incoloy Fasteners. Contact us today with your requirements. Our sales team will get back to you with the best price for your requirement of Inconel/Incoloy Fasteners.
Competitive Price For Inconel Deck Screws, Largest Stockist of Incoloy Machine Screws in India, Ready Stock of Inconel Fasteners, Inconel Wood Screws, Incoloy Fasteners Wholesaler, Inconel Square Nuts, Incoloy Threaded Bolts, Inconel Eye Screw, Inconel Self Drilling Screw, ASME SF593 Inconel Wing Nuts, Incoloy Dome Washers Supplier in Mumbai, India.
Export Destinations for Inconel / Incoloy Fasteners
Inconel / Incoloy Fasteners in North America
United States, Mexico, Canada, Guatemala, Cuba, Haiti, Dominican Republic, Honduras, Nicaragua, El Salvador, Costa Rica, Panama, Jamaica, Trinidad and Tobago, Belize, Bahamas, Barbados, Saint Lucia, Grenada, Saint Vincent and the Grenadines, Antigua and Barbuda
Inconel / Incoloy Fasteners in South America
Brazil, Colombia, Argentina, Peru, Venezuela, Chile, Ecuador, Bolivia, Paraguay, Uruguay, Guyana, Suriname, French Guiana
Inconel / Incoloy Fasteners in South Europe
Russia, Germany, United Kingdom, France, Italy, Spain, Ukraine, Poland, Romania, Netherlands, Belgium, Czech Republic (Czechia), Greece, Portugal, Sweden, Hungary, Belarus, Austria, Serbia, Switzerland, Bulgaria, Denmark, Finland, Slovakia, Norway, Ireland, Croatia, Moldova, Bosnia and Herzegovina, Albania, Lithuania, North Macedonia, Slovenia, Latvia, Estonia, Montenegro, Luxembourg, Malta
Inconel / Incoloy Fasteners in South Asia
India, Indonesia, Pakistan, Bangladesh, Japan, Philippines, Vietnam, Turkey, Iran, Thailand, Myanmar, South Korea, Iraq, Afghanistan, Saudi Arabia, Uzbekistan, Malaysia, Yemen, Nepal, Sri Lanka, Kazakhstan, Syria, Cambodia, Jordan, Azerbaijan, United Arab Emirates, Tajikistan, Israel, Laos, Lebanon, Kyrgyzstan, Turkmenistan, Singapore, Oman, State of Palestine, Kuwait, Georgia, Mongolia, Armenia, Qatar, Bahrain, Timor-Leste, Cyprus, Bhutan, Maldives, Brunei
Inconel / Incoloy Fasteners in South Australia
Australia, Papua New Guinea, New Zealand, Fiji, Solomon Islands, Micronesia, Vanuatu, Samoa, Kiribati, Tonga, Marshall Islands, Palau, Tuvalu, Nauru