Duplex Steel Fasteners Manufacturer, UNS S32205 Industrial Fasteners Supplier, ASTM A815 Duplex Steel Fasteners Stockist, Duplex Steel Bolts Exporter, DIN 1.4462 Nuts Dealer, Duplex Steel Washers, Duplex 2205 Fasteners, Duplex Steel Screws, Duplex Steel Stud Bolts, UNS S31803 Anchor Bolts, Duplex Steel Nyloc Nuts, Duplex Steel Dome Nuts, Grade 2205 Duplex Fasteners Manufacturer in Mumbai, India.
ASME SA815 Duplex Steel Nails Distributor, Duplex Steel Fasteners Best Price, Duplex Steel Anchors, Werkstoff Nr. 1.4462 Hex Head Bolts Supplier, Duplex Steel Allen Bolts, Duplex Steel Flange Bolts, Duplex Steel Flat Washers, Duplex Steel Square Head Bolts, Duplex Steel Hex Nuts, Duplex 2205 Coupling Nuts, UNS S32205 Lock Nuts, Duplex Steel Hex Head Screws, Duplex Steel Beveled Washers Manufacturer in India.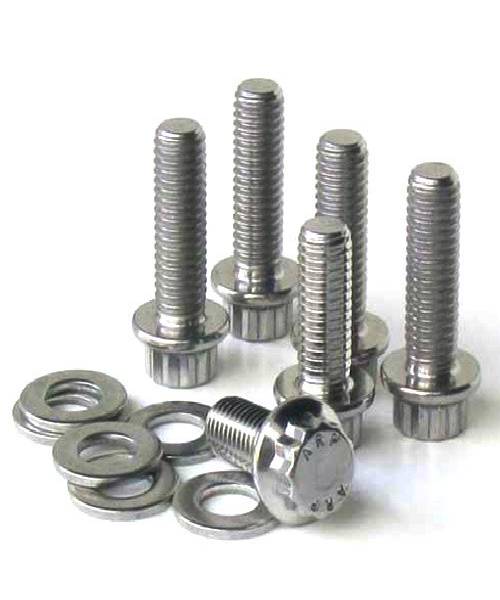 Gautam Tubes is a reliable and prominent manufacturer & supplier of Duplex Steel Fasteners in India. We use Iron, Chromium, Phosphorus, Silicon, Manganese, Nickel, and a variety of other elements to make these Fasteners. These components allow these Fasteners to function in high-temperature environments and to persist for many years. These duplex steel fasteners provide a variety of benefits, including great corrosion resistance, durability, high tensile strength, precision, ease of installation, excellent workability and weldability, and more. These Duplex Steel Fasteners are available in various sizes, lengths, types, dimensions, standards and other specifications as per clients requirements.
We have a huge stock of Duplex Steel Fasteners on hand to meet any urgent requests from our clients throughout the world. High-quality materials and latest machinery are used to make Duplex Steel Fasteners. ASTM, ASME, DIN, BS, EN, IS, AMS, JIS, IBR, and other national and international standards are followed to produce these fasteners. To ensure that quality is maintained throughout the manufacturing of Duplex Steel Fasteners, our quality assurance team employs the most up-to-date technology to conduct multiple destructive and non-destructive tests. These are used in a wide range of industries and applications because of their remarkable properties such as wear resistance, resistance to corrosion, smooth functioning, excellent tensile strength, static pressure, heat resistance, and so on. Duplex Steel Fasteners are available to our clients all over the world at low pricing, with good packaging and prompt delivery.
Gautam Tubes is your one-stop source for Duplex Steel Fasteners. Contact us today with your requirements. Our sales team will get back to you with the best price for your requirement of Duplex Steel Fasteners.
Competitive Price For Duplex Steel Deck Screws, Largest Stockist of Duplex Steel Machine Screws in India, Ready Stock of Duplex Steel Fasteners, Duplex Steel Wood Screws, Stainless Steel Duplex Steel Fasteners Wholesaler, Duplex Steel Square Nuts, , Duplex Steel Threaded Bolts, Duplex Steel Eye Screw, Duplex Steel Self Drilling Screw, ASME SA815 Duplex Steel Wing Nuts, Duplex Steel Dome Washers Supplier in Mumbai, India.
Export Destinations for Duplex Steel Fasteners
Duplex Steel Fasteners in North America
United States, Mexico, Canada, Guatemala, Cuba, Haiti, Dominican Republic, Honduras, Nicaragua, El Salvador, Costa Rica, Panama, Jamaica, Trinidad and Tobago, Belize, Bahamas, Barbados, Saint Lucia, Grenada, Saint Vincent and the Grenadines, Antigua and Barbuda
Duplex Steel Fasteners in South America
Brazil, Colombia, Argentina, Peru, Venezuela, Chile, Ecuador, Bolivia, Paraguay, Uruguay, Guyana, Suriname, French Guiana
Duplex Steel Fasteners in South Europe
Russia, Germany, United Kingdom, France, Italy, Spain, Ukraine, Poland, Romania, Netherlands, Belgium, Czech Republic (Czechia), Greece, Portugal, Sweden, Hungary, Belarus, Austria, Serbia, Switzerland, Bulgaria, Denmark, Finland, Slovakia, Norway, Ireland, Croatia, Moldova, Bosnia and Herzegovina, Albania, Lithuania, North Macedonia, Slovenia, Latvia, Estonia, Montenegro, Luxembourg, Malta
Duplex Steel Fasteners in South Asia
India, Indonesia, Pakistan, Bangladesh, Japan, Philippines, Vietnam, Turkey, Iran, Thailand, Myanmar, South Korea, Iraq, Afghanistan, Saudi Arabia, Uzbekistan, Malaysia, Yemen, Nepal, Sri Lanka, Kazakhstan, Syria, Cambodia, Jordan, Azerbaijan, United Arab Emirates, Tajikistan, Israel, Laos, Lebanon, Kyrgyzstan, Turkmenistan, Singapore, Oman, State of Palestine, Kuwait, Georgia, Mongolia, Armenia, Qatar, Bahrain, Timor-Leste, Cyprus, Bhutan, Maldives, Brunei
Duplex Steel Fasteners in South Australia
Australia, Papua New Guinea, New Zealand, Fiji, Solomon Islands, Micronesia, Vanuatu, Samoa, Kiribati, Tonga, Marshall Islands, Palau, Tuvalu, Nauru