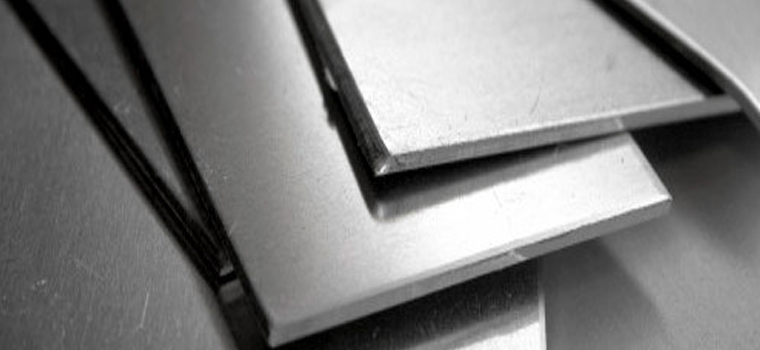 Duplex Steel Sheets and Plates Applications and Advantages.
Duplex Steel Sheets and Plates are widely used in many industries, the major difference is that sheets are thinner than Plates but are thicker than foils. Sheets and Plates offer exceptional strength and durability and are used to deliver fine finish. Some of the types of Sheets and Plates commonly used and available are Perforated sheets, Shim sheets, Chequered plates, Cold rolled plates, Hot Rolled plates, Polished plates, Foils, coils, etc. Duplex sheets and plates are generally resistant to corrosion, reducing acids,etc which make them suitable for use in industries like food processing and chemical industries.
Duplex Steel Sheets and Plates Advantages: Duplex Steel Sheets and Plates offer good strength. Duplex Steel Sheets and Plates are good resistant to general corrosion resistance. It also provides resistance from chloride pitting and crevice corrosion. Duplex Steel Sheets and Plates have good weldability and machining properties. 2205 Sheets and Plates have good chloride stress corrosion resistance.
Availability: Our Plates and Sheets are available in various grades, sizes, dimensions (ASTM, ASME, DIN, EN) and specification as per national and international standards. These sheets and plates are available in a wide range of materials like stainless steel, duplex steel, super duplex steel, nickel alloy, monel alloy, hastelloy, titanium, aluminum and many more.
Applications: Duplex Steel Sheets are commonly used in food processing industries and stocking it up, as they are resistant to various acids and have a good finish which also prevents food. These Sheets are perfect for applications where thick plates are not required or used like covering some products, vessels, used as a fine surface in various types of fridge, in cars, etc. It is used in industrial machinery and equipment manufacturing. Duplex Plates are used in applications where higher strength is required, it is used as a structural support in many industries. It is widely used in automobile industries, aviation and Ships equipment and is used in providing good surface finish. It is also used in the defense industry.